A new academic year at York University offers a fresh start for all community members, and the opportunity to develop a renewed focus and determination to reach our goals. It also brings an invigorating burst of activity back to our campuses after a somewhat calmer period of rest and reflection.
All of this is true about this year's back to school season, but this September has been a particularly important one, both for the University and for me.
In the first week of September, we welcomed representatives from the federal government to our Keele Campus for two major announcements that will have tremendous implications for York University. On September 8, Judy Sgro, MP for the Humber River-Black Creek riding was at York to announce $33.3M in funding for our Vision: Science to Applications (VISTA) program through the Canada First Research Excellence Fund (CFREF).
York is recognized worldwide as a leader in vision research, and VISTA will further enhance this leadership by advancing the research and development of applications in environmental lighting and vision, 3D media, visual applications to the aerospace industry, and more. This highly interdisciplinary project, led by Faculty of Health's Doug Crawford, will involve researchers from across five Faculties, including AMPD, Science, Lassonde, Health and LAPS.
MP Sgro returned to campus the following day, joining federal Minister of Science Kirsty Duncan for a national announcement of $163M in Social Sciences and Humanities Research Council (SSHRC) funding for Canadian researchers. As part of this event, Minister Duncan announced $7M in funding for York researchers, including $2.5M for LAPS professor Valerie Preston.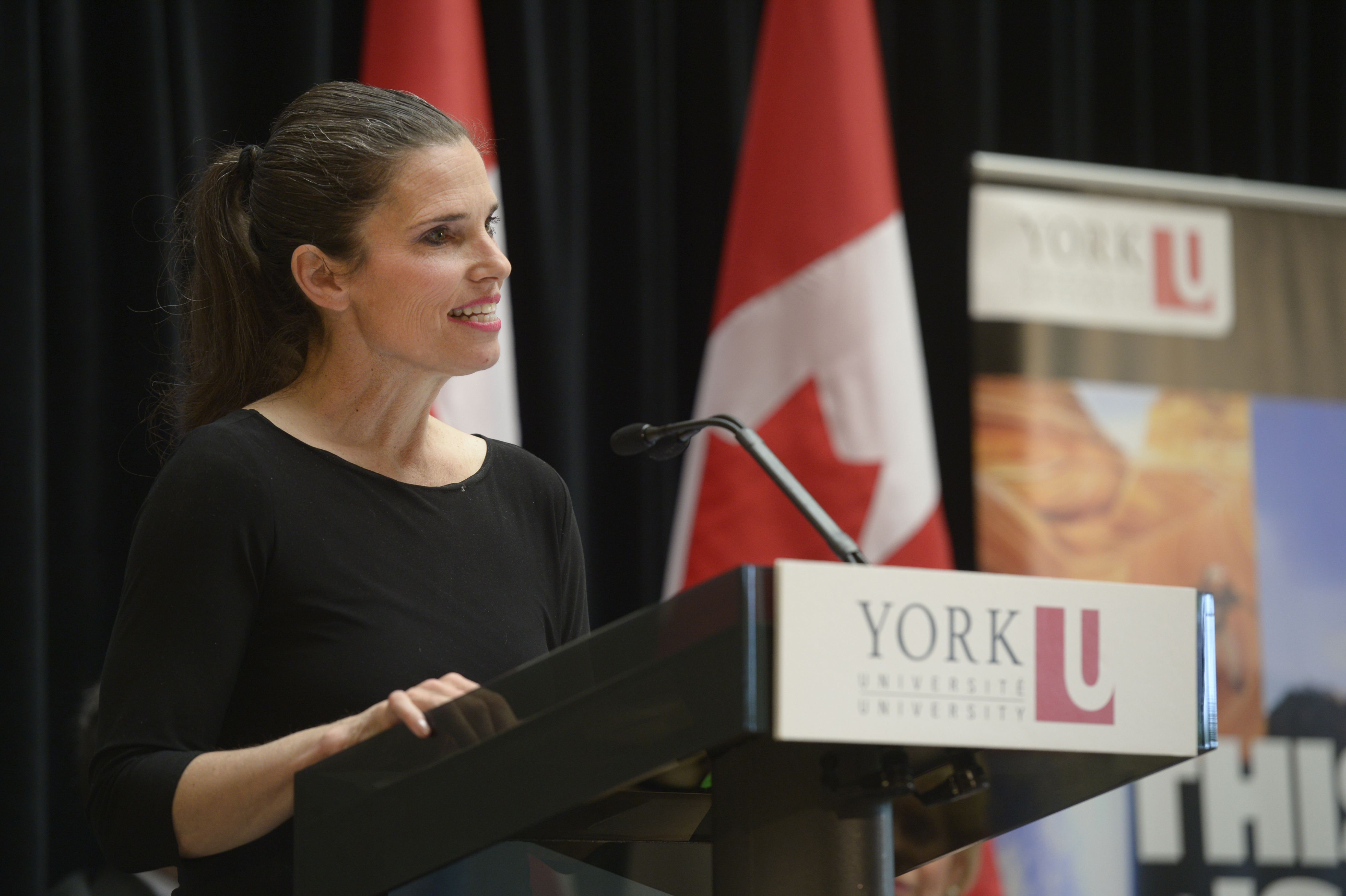 Professor Preston's research will examine the resilience of migrants who settle in Toronto and Montreal and investigate how to improve settlement outcomes — a study that will be very useful and timely for Canada as our nation continues to demonstrate leadership in global refugee resettlement efforts.
I am very pleased that the outstanding quality of our researchers is being recognized, and I look forward to seeing the outcome of our government's investments in the VISTA project and in the important work being done by our social sciences and humanities researchers.
September has been an exciting month, but also somewhat bittersweet for me, as it is likely the last time that I will be going "back to school." My term as President is coming to an end in July 2017. The coming months will be an opportunity for me to reflect on the incredible journey of the last 10 years, and all that York has accomplished in that time. I look forward to another busy and fulfilling year as I begin the difficult process of saying goodbye to this remarkable institution.