On October 11, the York University community came together to hear an update on York University's impact at our annual Town Hall meeting. Hosted by me and York's four vice-presidents, the Town Hall is an opportunity to reflect on all that York has achieved since our last Town Hall meeting, and to discuss the steps we are taking to continue to advance our strategic priorities. Finally, and most importantly, the meeting brings together students, faculty, staff and alumni in person and online to have a conversation about the direction of our institution.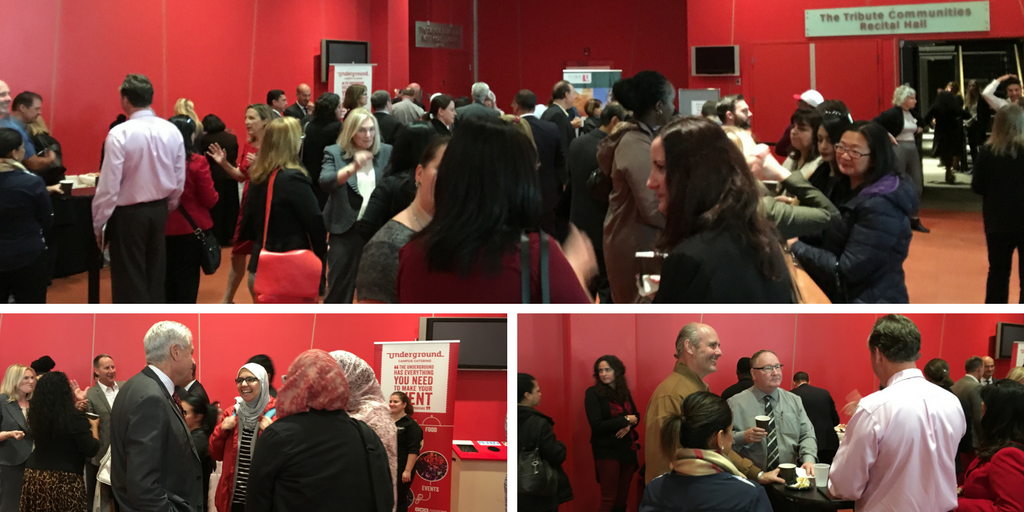 This year's meeting was particularly significant for me as it marked the final Town Hall I will host as President and Vice-Chancellor of York University. In preparing for my presentation this year, I appreciated the chance to reflect on how far we have come and how much at York has changed since my installation in 2007.
As I mentioned in my remarks, we live in a world that is characterized by change, and universities continue to navigate changes that have been underway for the past five years. Thanks to our proactive advocacy, efficiency and planning, York is well-positioned to weather these changes and to build on the successes and progress of the past year.
The robust planning culture we have established in the last decade has contributed to a number of extremely positive outcomes for the University, including the development of the Institutional Integrated Resource Plan (IIRP) under Provost Lenton's leadership, the planning and preparation for a shift to the SHARP budget model led by VP Brewer, an increase in research intensification under VP Haché's leadership, and the launch of our ambitious new fundraising campaign by VP O'Hagan and his team last spring.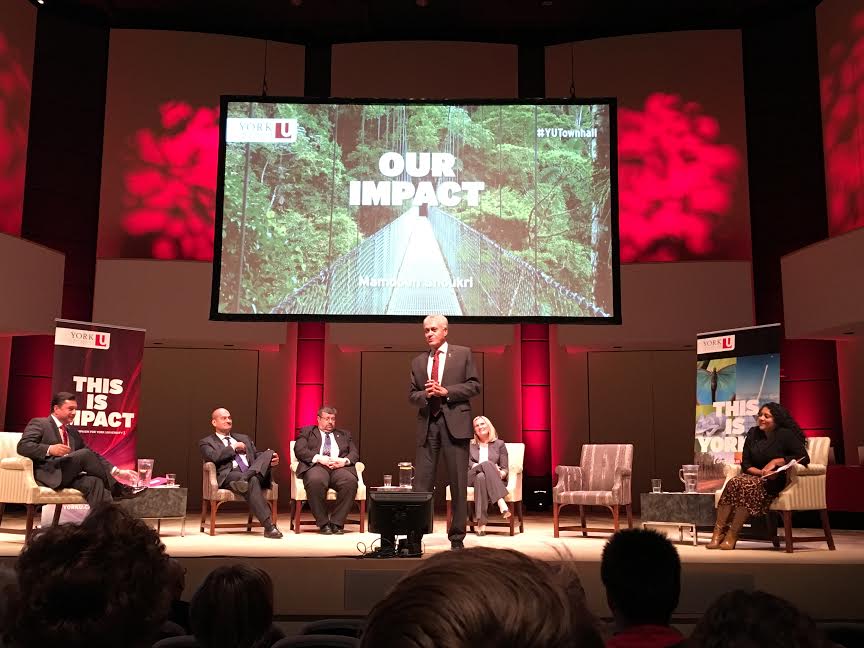 Moderated by Dr. Rebecca Pillai Riddell, the Q&A period at the meeting raised a number of important issues for the University community, including academic programming for the Markham Centre Campus, what makes York distinct among universities in the Greater Toronto Area, sexual assault policy developments, and the role of alumni on campus.
You can see coverage of this year's Town Hall on Twitter by reviewing posts made using the #YUTownhall hashtag and watch the full proceedings of the meeting here.
Evidence of York's impact can be seen as you look around campus, read the news, or engage with alumni who are leaders in their communities. It was wonderful to celebrate these achievements with the York community at this year's Town Hall meeting. I know that events such as this will be among the things I remember the most fondly when looking back on my time at York University in the years to come.