At our fall Convocation ceremonies, which took place October 19-21, we welcomed thousands of new graduates to York's family of alumni—a network of nearly 300,000 who are living and working around the world, using their York education to do amazing things.
In my Convocation address, I spoke about the University's pride in our tradition of producing graduates who are engaged in making the world a better place. I encouraged our graduating class to continue this tradition by contributing to their communities in meaningful ways, translating what they learned in the classroom or the lab to real-world applications that are beneficial to society.
In addition to welcoming our newest graduates to our alumni community, we were also proud to welcome two very important individuals to the York family. Paul Beeston, a Toronto civic champion and President Emeritus of the Toronto Blue Jays, and Janice Fukakusa, a Schulich graduate, pioneering banking executive and CAO/CFO of the Royal Bank of Canada, were both awarded honorary degrees.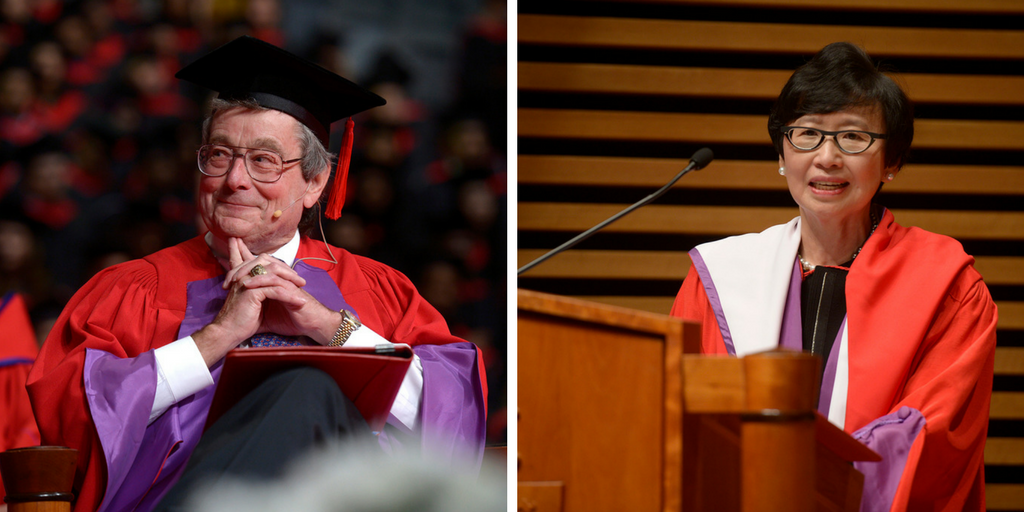 We also welcomed two of the newest members of our senior team, Dr. Paul McDonald, our new Dean of the Faculty of Health, and Dr. Lyndon Martin, our new Dean of the Faculty of Education, to their first Convocation ceremonies. Both delivered thoughtful and motivating remarks to our graduating class, and I am certain that both Faculties will continue to prosper under their leadership.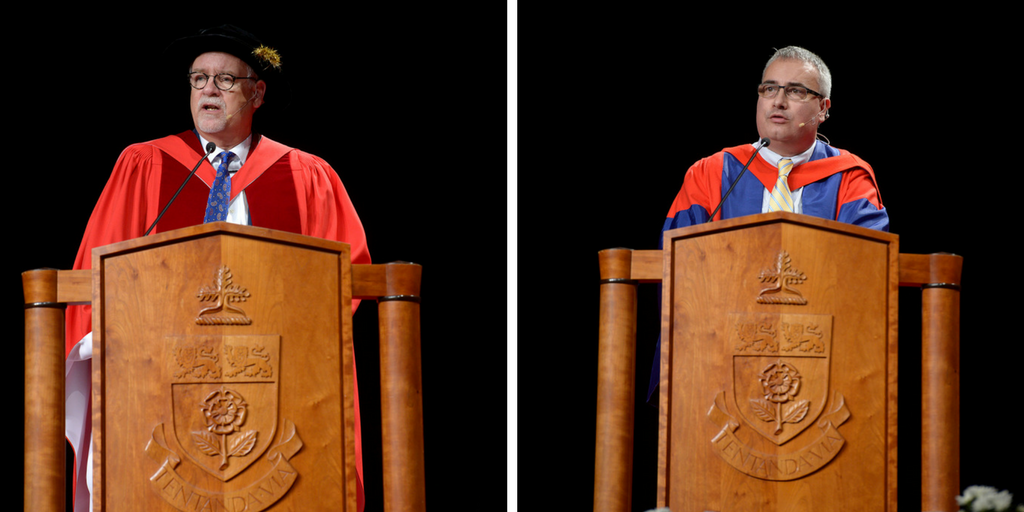 Of course, one of the highlights of all Convocation ceremonies is celebrating those leaders within our community whose exemplary work as researchers and educators raises both the stature and spirit of our University. I was proud to recognize the following individuals during fall Convocation:
Eileen Fischer, Director of the PhD program in Marketing at the Schulich School of Business, who received the title of University Professor;
Darren Gobert, a professor in the Department of English in the Faculty of Liberal Arts and Professional Studies (LAPS), who received a President's University-Wide Teaching Award in the senior full-time category;
and Dr. Maria Figueredo, a professor in the Department of Languages, Literatures and Linguistics in LAPS, who received a President's University-Wide Teaching Award in the full-time category.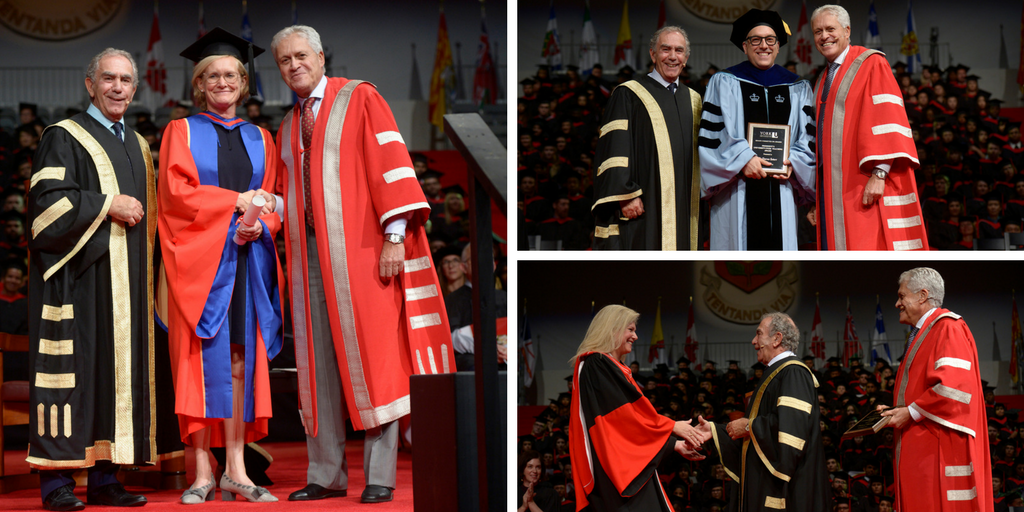 I always say that Convocation is my favourite time of year—a biannual opportunity to reflect and focus on the most important part of our work here at York: ensuring that our students and community members are provided the tools and support they need to succeed, and celebrating their success unreservedly when it inevitably occurs.