The end of the year is an ideal time for reflection. As I prepare for my final semester as President of York University, I find myself doing even more of that than usual. It gives me great pride to think about what York and its community have achieved over the last ten years. This last year, in particular, has highlighted the tremendous potential of this remarkable institution. I encourage you to take a look for yourself at our Top 10 of 2016.
We have much to be grateful for at this special time of the year, and we recently had an opportunity to recognize members of our alumni community who are particularly deserving of our thanks.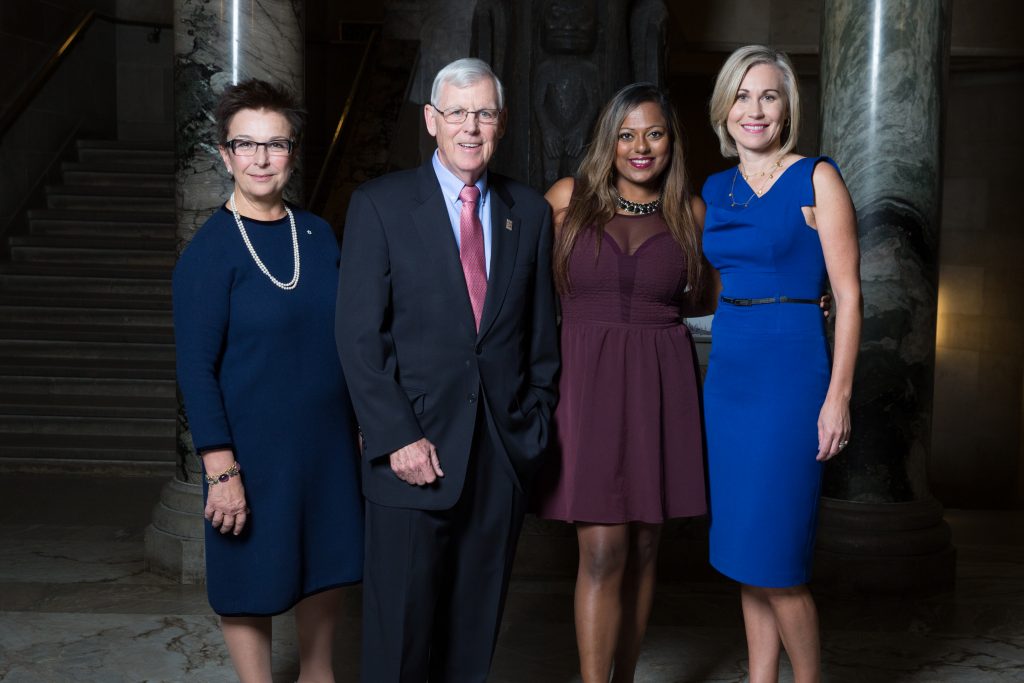 On November 24, hundreds of York University alumni and friends gathered at the Royal Ontario Museum for our annual celebration of four extraordinary trailblazers whose achievements and contributions since their graduation have singled them out for a Bryden Alumni Award.
This event is always a highlight in my year as it is a special opportunity to host so many individuals from our community of nearly 300,000 alumni. It is also wonderful to see alumni who are at vastly different stages in their careers. There were many in attendance who had received their degrees within the last five years, and many who were decades removed from their time at York. Both groups seemed equally thrilled to come together to celebrate their fellow York graduates and honorees.
And who wouldn't be? This year we celebrated four truly unique individuals who embody the kind of impact York is having around the world today: Outstanding Contribution award winner Bill Graham, Outstanding Achievement award winner Dr. Catherine Zahn, Tentanda Via award winner Jennifer Keesmaat, and the One to Watch award winner Cheyanne Ratnam.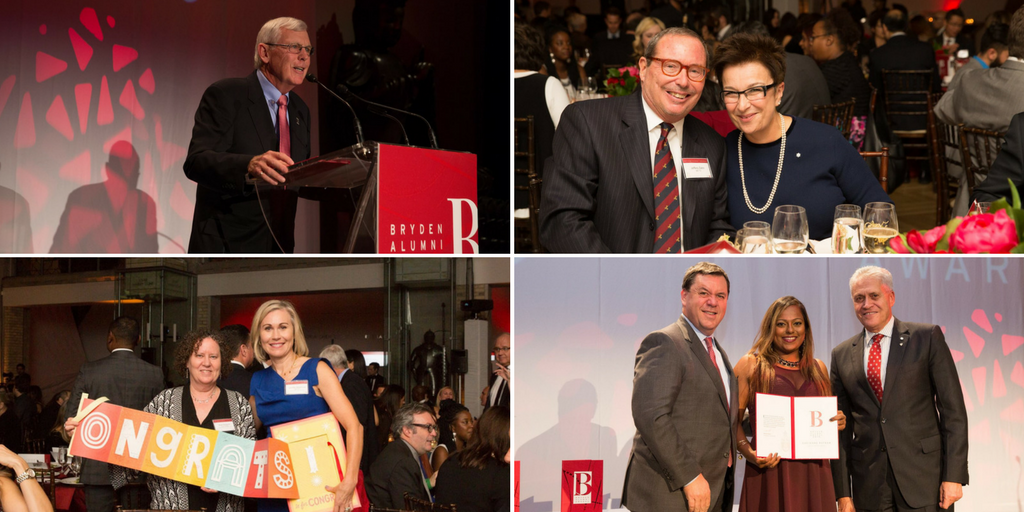 As I said in my remarks at the event, if there is one common theme that unites all of this year's Bryden winners – and all of the winners over the years – it is the ability to inspire and incite positive change, and to encourage others to do the same. I believe this is something we need today more than ever, and I am grateful to these alumni leaders for setting such an inspiring example for us all.
To read more about the outstanding contributions made by Bill, Catherine, Jennifer and Cheyanne, visit the Bryden Alumni Awards website.
As we prepare to bring 2016 to a close after a busy and successful year, I wish you and your families a joyful holiday season, and my best wishes for a wonderful new year.